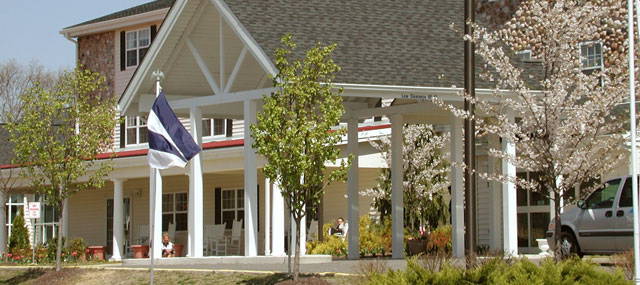 Washington Township Senior Living is a very lively assisted living community set back in the woods behind the Kennedy Surgical Center. We are close to local shopping, entertainment, and medical services, and are accessible from Interstates 295, 42 & 76.
Our residents live here to enjoy life! We enjoy a large and active male population and we support a men's club, the "Stud club", so named by our male residents! We have an organized Glee club called the "Starlites" who perform at various events, and our Wii bowling team goes to other assisted living communities and challenges them to games!
We have a bus service 7 days a week so residents can go out and about when they choose.