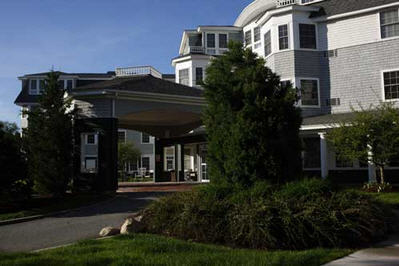 Alzheimer's and other dementias are complicated and progressive illnesses that affect each person differently. It can be very difficult for family members to watch their loved ones lose cognitive and physical abilities, and it may become too difficult for caregivers to manage these care needs alone.
Aviv Centers for Living provides two separate residences and a day center for people with Alzheimer's or other dementias: The Legacy at Woodbridge in Peabody, a residence specifically designed in conjunction with the Alzheimer's Association, an assisted living community; the Jewish Rehabilitation Center, a long-term care center, Swampscott; and the Shapiro-Rudolph Adult Day Center in Swampscott.
All three sites offer a wide range of programs through our continuum of care, staffed by dedicated professionals who are trained and certified in Alzheimer's Care. Our physicians, nurses, therapists, and social workers offer continuous assessment and evaluation, focusing on Habilitation therapies and utilizing approaches that are specific to supporting the strengths, successes, and needs of each individual.
Our memory care programs at Aviv Centers for Living strive to:
- Improve each person's potential while managing the complexities of memory loss
- Provide continuous assessment and evaluation
- Provide highly-skilled staff trained in Alzheimer's and other dementias
- Ensure safety and security in a warm, caring, and supportive environment
- Focus on therapies and approaches that are specific to the strengths and needs of the individual
- Promote programs that support success and enhance self esteem
- Ensure that families are an integral part of the care team
- Provide ongoing support and education for families and loved ones