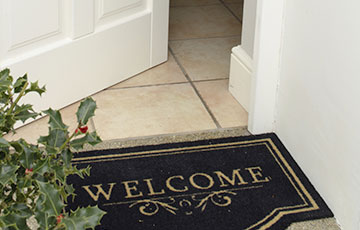 Whether you enjoy an outdoor lifestyle or simply love watching the seasons change against the timeless beauty of the Ozark hills, Presbyterian Manor of Rolla is the ideal option for anyone who enjoys the retreat of natural settings with the stimulation that living in a college community brings. While the Manor is located only minutes from the city's busy shopping, dining and entertainment districts, it also provides easy access to some of the most beautiful spring-fed streams in the country, offering fishing, floating and other activities for the active resident.
Nestled on a lovely, well-maintained campus, Presbyterian Manor is within driving distance of the University of Missouri – Rolla, which offers a variety of educational opportunities for residents of all ages. With so many learning and recreational options at your disposal, you'll appreciate giving up day-to-day household chores. We'll take care of the groundskeeping and home maintenance. You'll have more time to pursue your interests or spend time with friends and neighbors. It's truly the way you want to live.
Presbyterian Manor offers a one-and two-bedroom apartment homes for active residents, with health services available as needed. You can rent only or become a depositor, with funds in reserve should higher levels of care be needed in the future.
As a complete retirement community, Presbyterian Manor also offers assisted living and heath care accommodations for those who need additional services.
You can also choose the services you want now, with options for adding more services later. One of the advantages of being a complete retirement community is that if something happens, you don't have to make decisions about moving in the middle of a health crisis. You make the choice to move when the decision is yours and our full complement of services is here for you if or when you need them.
Presbyterian Manor is well known for its careful attention to residents who require our highest levels of care and we are Medicare certified.