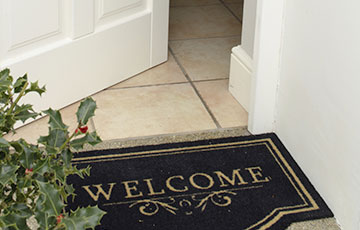 Nestled in the middle of one of Parsons residential areas, you'll find Presbyterian Manor of Parsons retirement community. The front of the 10-acre campus is lined with townhomes with the main building rising behind. Downtown Parsons is a short drive away and we're within reasonable driving distance of Pittsburg, Kans. for expanded shopping and cultural opportunities.
We offer three townhome plans from a one-bedroom to our 1100 square foot deluxe plan. Your home will face a residential street so you're one of the neighbors. It's a nice place for a walk or to just sit out on the porch and watch the children play.
You come and go as you please and we'll handle the chores, home maintenance and groundskeeping. Of course, if gardening is your thing, you're welcome to make the landscaping your own.
Our Manor has earned its reputation for good food, inviting the community to join us once a month to sample the food residents enjoy every day.
As a complete retirement community, we have Assisted Living and a health center should you need them.