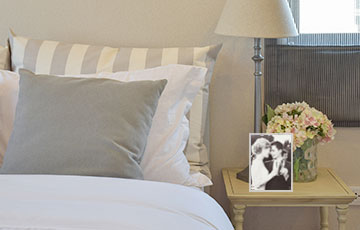 Emporia provides a full range of levels of living. If your picture of retirement includes lots of time to pursue hobbies, visit the grandkids or getting rid of the "honey do" list, then Presbyterian Manor of Emporia is the way you want to live.
Our leisurely lifestyle will allow you to follow your interests or travel with renewed enthusiasm. A variety of amenities are located on our well-manicured campus and shopping just a block away provides convenience. Presbyterian Manor offers easy access to downtown Emporia for shopping or even taking the grandchildren to visit the bicycle museum.
Choose from our apartment home and villa plans to suit your desire for elbow room and budget. You can also choose the services you want now, with options for adding more services later. You make the choice to move when the decision is right and a full complement of services is here for you when you need them.
Presbyterian Manor of Emporia has been serving the Lyon County area since 1985. We're proud of the reputation we have earned for our commitment to providing quality retirement community living at all levels.