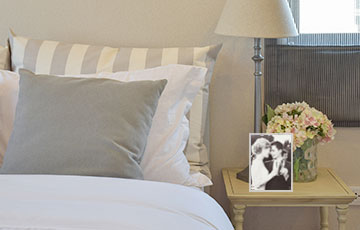 Award-winning, five-star rated Pinecrest Community is a continuing care retirement community on a 40-acre pine-dappled campus located in the heart of beautiful Ogle County on the edge of the village of Mt. Morris in northwestern Illinois, just south of Rockford and 110 miles west of Chicago.
Originally started by the Church of the Brethren in 1893 as a home to care for elderly and orphans, Pinecrest has developed into a vibrant, active community of about 200 seniors living in active-adult cottage homes at Pinecrest Grove, Pinecrest Village independent apartments and homes, Pinecrest Manor intermediate and skilled care living, and Pinecrest Terrace, a state of the art specialized Memory Care Center.
Today, Pinecrest's Christian heritage and church affiliation still guide our efforts to do what we've always done, and what we do best: providing our residents with the resources to lead rich, rewarding lives.
Pinecrest is known throughout Illinois for our commitment to quality care and it shows in the faces of our staff and residents and in the continuing awards Pinecrest receives. Whether you are looking for a place to retire or need specialized care and attention Pinecrest is surely the best place to be. Visit our webiste at www.pinecrestcommunity.org and take a virtual tour to see if Pinecrest is right for you. Follow us on Facebook, Twitter and YouTube!
HOURS
Visitors are welcome anytime at Pinecrest Community, but visits are preferred from 8 a.m. to 9 p.m. because the main entrance doors are locked for safety reasons overnight. Please contact us if your visiting needs differ.