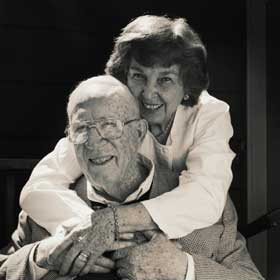 Morningside House is the "top-referred" assisted living care provider in the Leesburg, Virginia area since 1993. Our assisted living community in Leesburg is located in the heart of historic Leesburg and offers the perfect mix of personal care and hospitality tailored to meet the individual needs of our residents. At Morningside House of Leesburg we give residents control over their lives and encourage independence and socialization. Our community provides a warm, home-like environment and our senior care is exceptional.
One monthly fee provides a beautifully appointed apartment home and a full complement of services and amenities from restaurant-style dining with a choice of entrees to housekeeping and professional laundry services. We also offer several levels of care, enabling staff to meet the needs of residents as they age.
We've been proudly serving Loudoun County seniors and their families since 1993 and are one of the only assisted living facilities in the area that hold a three year licensure.
A three-year license is only issued to a facility with activities, services, management and overall performance levels that routinely exceed the basic care, program and services required by the minimum standards as defined by the Virginia Department of Social Services.
To receive this type of licensure, Morningside House underwent a thorough inspection and was found to be free of any violations. The inspection includes a physical site tour during which the inspector observes meal time, activities, medication administration, and conducts interviews with staff and residents. The inspection also includes a review of resident files and policies and procedures.