Memory Care Reviews and Costs - Mentone, CA | AgingCare.com
2 Memory Care Communities in Mentone, CA
To help you simplify your search, the AgingCare.com California Memory Care Directory features consumer reviews, photos and detailed information on services and amenities offered by each community in Mentone, CA.
Mentone, CA
92359
(888) 727-9965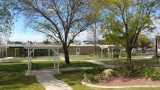 Some people may be curious to know that they have a top quality senior living care provider right in the city of Mentone. Bay Area residents may need to know where they can entrust the care of their elderly relatives. The Rose Garden...
Learn More
Mentone, CA
92359
(866) 635-8131
A Creekside Resort Assisted Living facility has an exceptional staff that will give the elderly the attention that they deserve. They will provide them with the care they need on a daily basis, including bathing, help eating and more. Since...
Learn More