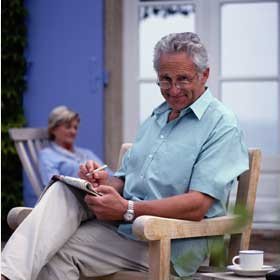 Our philosophy of service at Magnolia Village Independent Living encourages an active and independent senior lifestyle that supports residents' privacy and dignity. Our senior apartments are considered the premier Riverside senior retirement community. Our community environment is rich in daily activities, with restaurant-style dining, graciously appointed interiors and apartment styles. Our senior housing environment provides full-service senior living with resort-style amenities in the heart of California, serving Glen Avon, Grand Terrace, Mira Loma, Moreno Valley, Riverside, Rubidoux and surrounding communities. Come see for yourself.
Great location, beautiful apartment homes and a commitment to providing a quality lifestyle make Magnolia Village a retirement community you can rely on for Independent Living. Our assisted living facilities provide residents with choices that encourage independence in a retirement home environment with a caring and compassionate staff.
The personal preferences of our residents are the guiding principle in Independent Living at Magnolia Village. Our residents choose how to live each day in our retirement community to maximize their senior living experience.
BPM Senior Living is dedicated to providing the highest quality of assisted living care. We operate 17 premier Senior Living communities in 7 states and provide an experienced and caring staff, a choice of programs and services, and beautiful living environments. Our full range of services and amenities are designed to provide residents with options. Residents can select from a menu of services and amenity offerings that are designed to meet the personal needs of residents and their families. We strive to be the leader in the independent living industry.