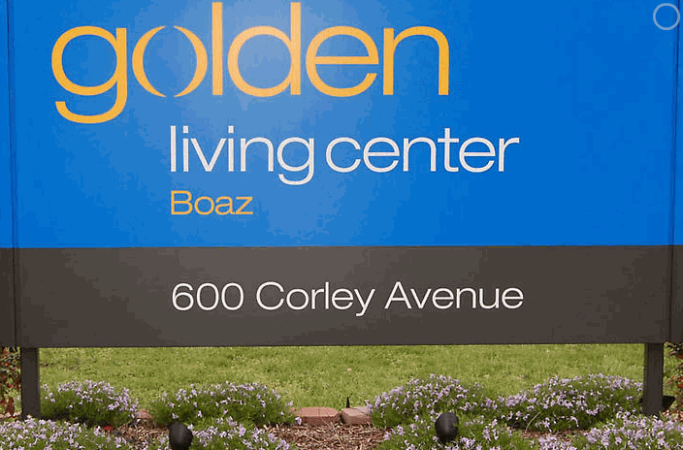 At Golden LivingCenter – Boaz, we are dedicated to providing individualized care in an environment that maximizes freedom of choice. We are a skilled nursing facility located in Boaz, AL, less than five minutes from Marshall Medical Center South.
Whether you or your loved one require long-term care or short-term care after a surgery or hospital stay, Boaz provides the quality care to meet these needs. Our services include physical, speech and occupational therapy, wound care and an Alzheimer's Care Unit.
Residents and patients may enjoy a variety of onsite activities or our beautifully landscaped courtyard, garden, butterfly bushes and peaceful fountain.
Residents of our Alzheimer's Care Units will experience a beautifully designed and secure area that helps manage the behaviors associated with dementia and maintain cognitive and physical functionality, so the individual can live with respect and dignity.