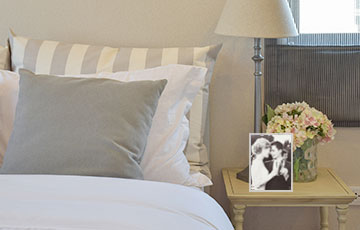 Whether you're in search of history and small-town treasures, or looking for great shopping, dining and outdoor recreation, you'll find it in Farmington, Missouri. Nestled in the rolling hills of Southeast Missouri, the community has been home to Presbyterian Manor since 1962.
Located on a beautiful, well-maintained campus, Presbyterian Manor is located within minutes of a variety of convenient shopping and dining areas. If your picture of retirement includes lots of time to pursue your hobbies, visit the grandkids or getting rid of the "honey do" list, then Presbyterian Manor of Farmington is the way you want to live.
At Presbyterian Manor of Farmington you can free yourself from the everyday home maintenance that gets in the way of enjoying the hobbies and interests you love. Try something new, socialize or relax and enjoy the life you've earned, free from the household chores that hold you back.
Our leisurely lifestyle will allow you to follow your interests or travel with renewed enthusiasm, while a variety of amenities located on our well-manicured campus provides convenience just steps away.
As a complete retirement community, assisted living, memory support and health care accommodations are available for those who need additional services. Presbyterian Manor is well known for its careful attention to residents who require the highest levels of care. But no matter what level of services you require, you'll enjoy the security of knowing that you can change services as your short- and long-term needs evolve.