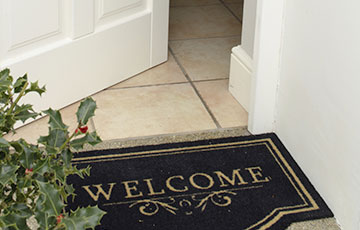 "We have promised ourselves that we shall always treat our residents as we would our own loved ones. Nothing less than our best will do."
This is a simple promise that the staff at Emeritus at Trillium Park — and throughout Emeritus Senior Living communities — has shared since 1997, when our community first opened its doors. It's a simple promise to be compassionate and kind, understanding and respectful — a promise to become extended family to the seniors entrusted in our care and to our retirees who have chosen our community for its active lifestyle.
Set on beautifully landscaped grounds with lovely gardens and walking trails, Emeritus at Trillium Park is considered one of the premier senior living communities in Arkansas. Located near I-40, our community with its family-like atmosphere offers 80 apartments on three floors. With a full range of services, residents can remain here even if their health declines. We offer:
Our common areas — including our lovely dining room and library — give residents and their loved ones the opportunity to get to know one another. We also offer a wide range of activities each month, including exercise classes and community outings. Emeritus at Trillium Park is conveniently located in a residential area near shopping, restaurants, banks and the Arkansas River Park. Our community is also near Conway Regional Hospital and a nursing home rehabilitation facility if ever needed.