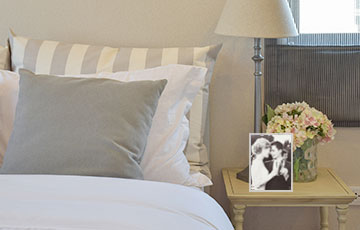 When in need of assisted living or Alzheimer's care in Washington, one must look no further than Áegis of Issaquah. While the community is located just one mile off I-90, Issaquah is most often characterized by residents and visitors alike as a city with a small-town feel. Situated in a quaint residential neighborhood with oak-tree-lined streets and a serene fountain in town, Áegis of Issaquah provides its residents with a beautiful and peaceful location.
Áegis of Issaquah is made up of seven beautiful cottages, each with 14 private studio apartments. In addition to these options, the Issaquah, WA-based community offers private studio apartments in its Life's Neighborhood™, designed specifically for residents in need of Alzheimer's or other dementia care.
The highly qualified staff at Áegis of Issaquah is made up of caring and friendly individuals committed to providing residents with the individual care they deserve. While the care of residents is the top priority at Áegis of Issaquah, having fun is a close second.