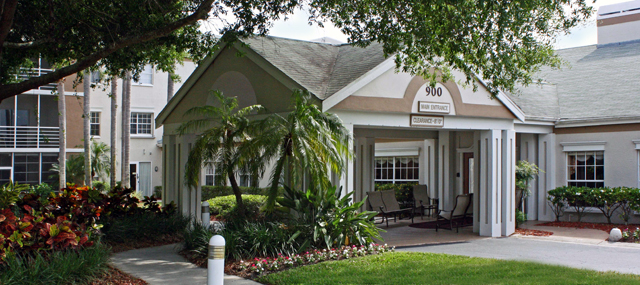 Coral Oaks is located in the heart of Palm Harbor within a short drive to the Gulf Coast Beaches. We are within walking distance of shopping centers and restaurants.
Setting us apart from other senior living communities are our plentiful amenities. For instance, our Independent Living apartments all feature their own washer and dryers, and our Assisted Living apartments all have full kitchenettes, and residents have their choice of six floor plans.
Coral Oaks strives every day to help seniors lead meaningful lives. By focusing on the choices and amenities that older adults most desire, our residents are living in comfort. We know that location matters when it comes to enjoying life to the fullest. That is why we have designed inviting accommodations near popular destinations to provide a wealth of choice to seniors.
Coral Oaks offers assistance with daily living, as much or as little as you need, to help you enjoy a fuller life. We welcome you to find out more about our independent and assisted living lifestyles, each centered on a commitment to individual needs. Our goal is to celebrate seniors and encourage them to live as fully as possible.