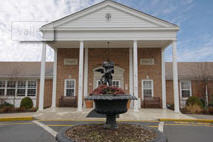 CareOne at Valley is a premier provider of sub-acute rehabilitation and long-term care. Here, patients and residents receive high-quality services—including skilled rehabilitation seven days a week, post-trauma care and other physician-directed clinical programs—in an environment designed to promote comfort, dignity and wellness.
In addition to our outstanding health care programs, our commitment to a personalized delivery of care is supported by a variety of unique services, including our acclaimed fine dining and a range of contemporary recreational activities.
CareOne at Valley is conveniently located near the Garden State Parkway, the Palisades Interstate Parkway, Route 17 and local hospitals.