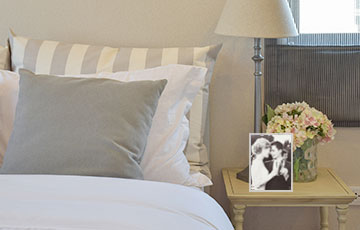 Visit Brookside Village and you'll experience a warm welcome from residents and staff that will make you feel like part of the family. Located on Church Avenue in the Holy Family neighborhood of Jasper, Indiana, our senior living community offers a serene residential setting with views of natural wooded areas and landscaped grounds. Our comfortable, intimate size immediately feels like home.
Named one of the "25 best small towns in America," Jasper's natural beauty, celebrated German heritage, and active lifestyle attract people from all over Indiana and beyond to this Dubois County seat.
Brookside Village offers the perfect setting for senior living with supportive health services – including assisted living, long-term skilled nursing care, or a short-term stay for rehabilitation. Respite care and hospice care are also available. Physicians' offices are conveniently located nearby and Memorial Hospital and Health Care Center is less than three miles away.
The family-first philosophy shared by CarDon senior living communities throughout Indiana inspires the comfortable living options and compassionate health care services we offer. Brookside Village's intimate size and easy access welcomes residents and family members, while inviting gathering spaces, indoors and out, foster a truly home-like feel. Private and semi-private apartments and suites are comfortably appointed and residents are welcome to bring favorite items.