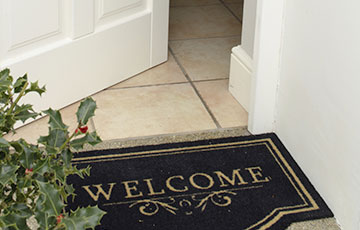 Affordable, Energy Efficient Senior Housing
Senior Living in a "park-like" setting (for seniors 62 years and older)
Blueberry Ridge Senior Community is available for seniors who meet income restrictions (annual income must be below $34,550). These 30 units are all 2-bedroom, smoke-free, and have a zero-step entrance into the unit.
Some are ADA-compliant units built to accommodate those residents with special audio / visual needs and mobility restrictions.
Special features in these units include a roll-in shower, custom kitchen cabinetry, appliances adjusted for ease of use, and options for safety features.
HomeSource east tennessee is proud that Blueberry Ridge has received LEED for Homes Platinum certification and ENERGY STAR certification.
For the tenant, this means significant reduction in utilities cost.*
In addition, Blueberry Ridge offers a community-raised garden and specialized rain barrels for the collection of rainwater to be used for the garden.
Residents enjoy a walking trail, professional landscaping, ample parking, and a common area with a gazebo and a grill.
Blueberry Ridge Senior Community is professionally managed and maintained by attentive HomeSource east tennessee staff.