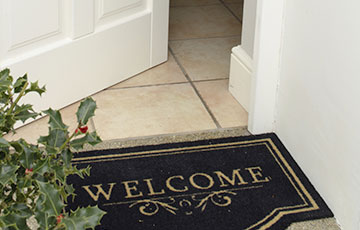 Benedictine Villa Assisted Living is a one of a kind assisted living community for seniors seeking to combine freedom and comfort of a home-like environment with easy access to skilled nursing healthcare and personal support resources
Our 43- room apartment complex features comfortable studios, one- and two-bedroom suites with living rooms, kitchenettes and private bathrooms, similar to an at-home experience. Pets are welcomed at the Villa.
Benedictine Villa also offers a variety of medical support resources including medication management, 24/7 staff, on site physical therapy, and health-related services. In addition, we offer the security of a registered nurse on-call at all times.
Since personal wellness and overall wellbeing are an important part of our Community's core values, we offer a wide variety of services designed to improve the quality of life in our community, including:
Housekeeping
Laundry services
Fine dining which includes fresh bread, homemade soup everyday
On-site beauty shop
On-site spa
Chapel
Planned activities, field trips and other activities to promote active, healthy lifestyle s for all of our tenants.