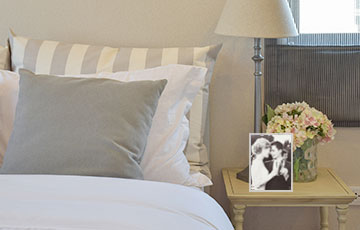 To experience Bell Trace is to savor all the benefits and advantages unique to retirement living. On our beautiful 15-acre campus in Bloomington, Indiana, you'll find a variety of living accommodations, convenient amenities, and a full continuum of care. But most importantly, you'll see that Bell Trace is a community that reflects the needs and inclinations of its residents – a community built on the belief that meeting each resident's expectations takes precedence over all else.
At Bell Trace, you'll discover surroundings that address your preferences as well as services and programs to fit your lifestyle now and in the future. You'll know for yourself why Bell Trace exemplifies the standard for thoughtful design and gracious retirement living.
Bell Trace is a reflection of the spirit and energy for which Bloomington Indiana is known. Safe and affordable, Bloomington maintains a small-town charm and friendly atmosphere while hosting thriving cultural and educational opportunities. Our ideal location on Bloomington's east side gives residents easy access to the surrounding community and all the advantages it offers.