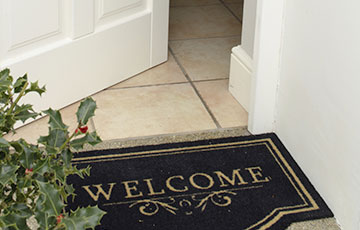 Bartlett Reserve is a different kind of Senior Living Community. Our property is beautiful, our food is delicious, our rates are affordable, and our close-knit group of residents and staff is second to none.
We like to say we're the Triangle area's Happiest Senior Living Community, and we believe wholeheartedly that in fact we are.
We were voted 2015 Reader's Choice Winner by the Durham Herald-Sun, and we proudly maintain a 5-star rating when residents and their family members review us. But the happy goes beyond awards and reviews. It's about a true family-like atmosphere where residents care about and are involved in every detail of community life.
THE LIFESTYLE
Bartlett Reserve offers three different lifestyles to choose from, and they can change depending on your needs:
Active Adult Lifestyle
Independent Lifestyle
Enhanced Lifestyle
THE SMART CHOICE
The value for everything that's included in our monthly fee is simply outstanding. We offer our retirement lifestyle to you as an all-inclusive, rental community with no risk. This means no ownership hassles, no property taxes, no maintenance and no large buy-in fees.
Bartlett Reserve only requires a small one-time Community Fee of $3,000 to enter our community. We offer both one and two bedroom apartment-style suites, with an unbelievable host of included amenities and services.