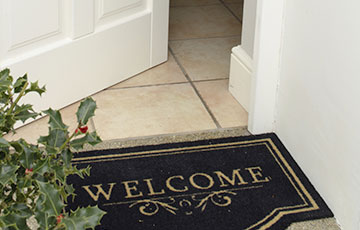 Located on an 11-acre campus, we have been serving area residents since 1978. We're proud of the reputation we have earned for our commitment to providing quality retirement community living at all levels. As a complete retirement community, assisted living and health care services are located here for short-or long-term needs.
The living is easy at Presbyterian Manor of Arkansas City, a not-for-profit active living and wellness community, designed to maximize your freedom to make the best of your retirement years. Besides the on-site conveniences, downtown Arkansas City is a short drive to shopping, restaurants, and community cultural activities. We are the only not-for-profit complete retirement community in Arkansas City.
Manor residents have been seen fishing, picnicking and enjoying the more relaxed pace of a smaller community. You'll also find them taking advantage of the dining room where they get a varied menu to choose from, or can take the light choice from the soup and salad bar.
A college town, Arkansas City is also home to Cowley County Community College which offers a variety of mind-stimulating cultural and learning opportunities.
We invite you to visit us anytime to let us show you why Presbyterian Manor is the way you want to live. Contact us for an appointment for your personal tour or to ask about the Staycation program that lets you try out retirement community living.